SMAC is Great For Tensioning Applications Such As:
Lithium-Ion Battery Winding
Foil Winding
Thread Winding
Guiding
SMAC easily replaces low friction pneumatic cylinders that have inconsistent force throughput.
Learn more about this application.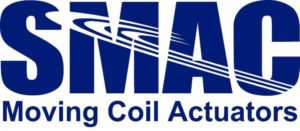 Battery Manufacturing with SMAC
SMAC Moving Coil Actuators are cost-effective, programmable actuators that have been applied to tensioning applications requiring smooth & consistent force control over the entire stroke. SMAC actuators can be programmed to act as an electric linear or non-linear spring. This has proven to be an excellent choice for battery pack winding machines where the manufacturer is concerned with rapid and accurate production of a high quality product.

SMAC excels at force control which is the key for tensioning applications. The force is programmable and can be set to be linear throughout the entire stroke acting like a linear spring, or can be set to act as having a spring rate over the entire stroke. The flexibility in having this adjustability on the fly allows the user to alter the tension control as the winding diameter changes so that the user can optimize the performance of the product they are manufacturing. Force resolution of 10 grams can be maintained over the entire stroke range. This programmability of force control over the full stroke, with a response time well exceeding 10x faster than our closest competitor makes SMAC actuators an excellent fit in tension control applications over low friction pneumatics and other commonly used solutions.
SMAC Solutions – Not Components:
All electric solution (no air required)
Zero maintenance
Programmable force, positon, velocity
Programmable Soft-Land feature allows the detection of a surface on the fly when the surface needs to be found / recognized for other parts of the process.
Ultralow friction, eliminating stiction challenges that pneumatics present.
Flexibility to program linear or nonlinear forces, as required by the user.
Low moving mass = low inertia = ~10 grams force resolution open loop.